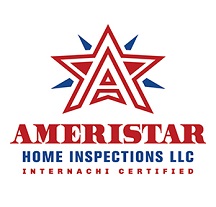 ABOUT US
Welcome To Ameristar Home Inspections LLC.
Realtors recommend that buyers and sellers obtain professional home inspections for their own protection. Home inspections have become a "must have" for home buyers and valuable marketing tool for sellers.
These home systems are included in our home inspection report:

Roof, chimney, flashings, valleys
Exterior siding, trim, soffit, fascia, gutters, downspouts
Driveways, walks and steps
Attached patios, decks, porches
Basement, foundation, crawlspace and structure
Heating & cooling (HVAC systems)
Doors and windows
Interior floors, walls and ceilings
Plumbing
Electrical
Fireplace
Attic, insulation & ventilation
Grading, and drainage at the perimeter of the home.
Why a home inspection?
1. YOU CAN'T SEE ALL THE THINGS A PROFESSIONAL INSPECTOR DOES.
Sure that home looks beautiful inside and out. But, you can't see the potentially expensive problems that may be lying beyond your recognition. Your dream home could quickly turn into a nightmare if you invest your money into a house that will require costly repairs.
Whether you are buying or selling, an objective professional inspection will provide you with important information that you can use to make a well informed decision about the home purchase or sale.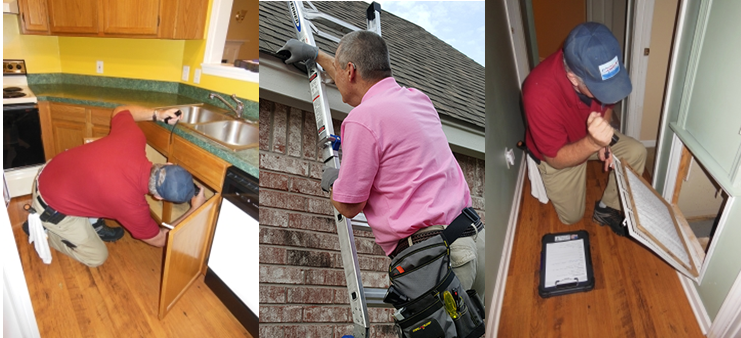 2. THE HOME INSPECTION CAN BE A USEFUL NEGOTIATING TOOL.
Professional Home Inspections work as a excellent tool when it comes to making the most of your investment. If you're buying, you want to know that the home you're considering is safe and sound. You want to avoid unwelcome and costly surprises. If you're selling your home, you will need to make full disclosure of any and all deficiencies. You'll want to know what, if any, repairs to make so you can market your home most effectively. If there's expensive problems with the home, they can be addressed before you close the Sale.
Whichever side of the

 "FOR SALE"

 sign you're on, a quality home inspection is essential.
Inspected once, Inspected right.
---
CONTACT US
Ameristar Home Inspections, LLC.
Phone:  918.378.9448
Email:  mike@ameristarhomeinspectionsllc.com
Website:  www.ameristarhomeinspectionsllc.com

There are no approved testimonials to display!
---
ENTER A TESTIMONIAL