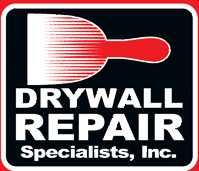 About Us
Since it's inception in 2005, Drywall Repair Specialists has been committed to providing drywall repair Tulsa including fixing drywall, patching drywall, drywall textures and installation services that enable it's customers to improve their home and reinvent properties.
What started as a professional drywall repair service to a typically unprofessional trade – drywall repair became our forte'.  At Drywall Repair Specialists, our mission is to provide professional drywall repairs with quality and dependability unmatched by competitors.  We create value for our customers through extensive training from top management to our drywall repair service professionals.
Chad Potter, owner is a member of Home Builders Association , 2010 VP of Remodelers Council at HBA and 2011 President, has worked in the drywall repair field since 1992.  He brings with him his rich experience to train the experts at our company so that we can provide you with advanced drywall repair services.
---
Contact Us
918-437-9255
1611 S. Utica Ave., #264
Tulsa, OK 74104
These guys did a lot of sheet rock work for me and they were great. I have used another company that did a sloppy job and it was nice to have a company that cares about what they do.
Found these guys on this site and they are truly premier.
---
ENTER A TESTIMONIAL