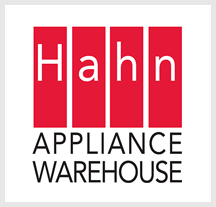 About Us
Hahn Appliance Warehouse has been a providing appliances and electronics for Tulsa, Oklahoma and surrounding communities for over 50 Years. We are proud to say that Hahn Appliance is a locally-owned, independent business with the best employees and the most loyal customers.
The store is a member of one of the largest appliance buying groups in the nation. In 2001, Hahn Appliance Center was named one of Tulsa's 50 fastest growing companies by Oklahoma Business Monthly magazine.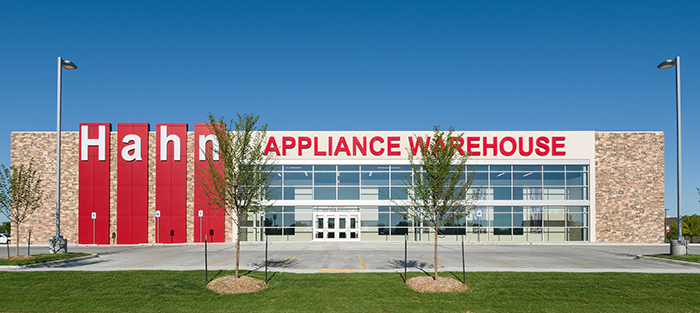 Today, our Tulsa store is one of the oldest independent appliance stores in Oklahoma and continually strives to satisfy the customer by providing the best and widest brand selection, knowledgeable sales people, best pricing, and dependable service after the sale. We have built our business over these many years by giving our customers more than just the best price.
The Hahn Appliance Warehouse showroom offers customers an interactive experience with fully functional, live product displays. Our goal is to continue to give customers the personal service and pleasant shopping experience only an independent retailer can offer with greatly reduced discounts. We remain focused on the same goal of providing customers with an outstanding shopping experience with unbeatable values and price.
The store also offers a complete service department for its many product lines.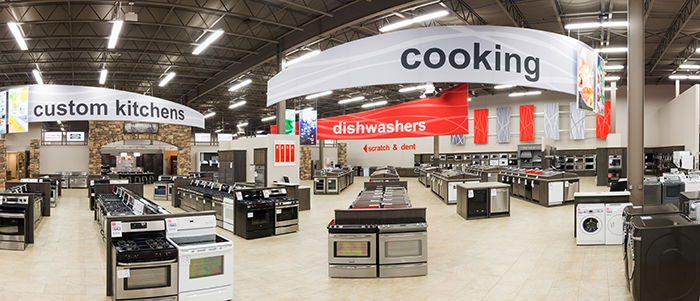 There are currently three locations for Hahn Appliance Warehouse. The Tulsa location serves as the Company Headquarters and is located at 6710 S. 105th E. Ave. (71st & Hwy 169) and an Outlet store (open Friday, Saturday and Sunday) located at 41st and Memorial in Tulsa, OK and a store located at 3947 W. Reno Ave., in Oklahoma City, OK. or feel free to visit our website www.hahnappliance.com.
We recently bought a TV from Hahn and we loved our experience. Highly recommend!
These guys are truly Premier. That must be why they are on this website. We bought a washer and dryer and had a great experience!
We bought a range from Hahn and had great service and got great advice.
This was our first trip into Hahn. We usually try to avoid large warehouse places like this. However when we saw they were a part of Tulsa Premier Contractors we gave them a shot and we absolutely enjoyed our experience. We were building a new home and needed all new appliances and they took great care of us. We really enjoyed our sales person and will gladly do business again .
---
ENTER A TESTIMONIAL