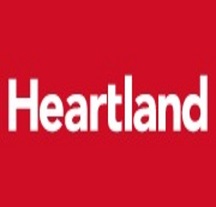 ABOUT JILL PRATT
Hi!  Thank you for visiting my landing page.  This page is meant to be an easy way for you to learn a little bit more about me and what I do, and reach out to me if I can be of assistance.
I work with merchants to help them increase their cash flow.  That's right, I said it:  I help companies INCREASE THEIR CASH FLOW.
Heartland Payment Solutions offers NEXT DAY FUNDING.  This is just one of the many many ways that Heartland can be an advantageous partner for your company.
 Currently, I am a Relationship Manager with Heartland.  I have joined Tulsa Premier Contractors as an affiliate member so that I can provide the members of TPC with the best credit card processing service available.  My goal is to provide excellent service and to save you money while providing that service.
If you are not with Heartland today reach out to me.  I will do an objective consultation of your current processes to assess how they are working for your business.  I've been know to tell merchants to stay put if that is best for their business.  Call me at 918-633-0237 or email me at jill.pratt@e-hps.com

---
CONTACT
Jill Pratt
Phone:  918.633.0237
Email:  jill.pratt@e-hps.com
Website:  jillpratt.com
There are no approved testimonials to display!
---
ENTER A TESTIMONIAL